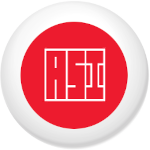 Active Source is a Red Cross authorized training provider, emphasizing wilderness first aid training for Scouts BSA leaders preparing for high adventures. Since 2005, about 200 adventurers are trained each year using official Red Cross curriculum in a very hands-on skills-based course taking about 18 hours.
Training participants include Scouts BSA leaders, summer camp staff, hunting and fishing guides, mountain bike coaches, trail volunteers, outdoor professionals, and the general public taking the responsibility of their own safety on treks and explorations. Training sessions usually have a very interesting mix of participants with a common enjoyment of outdoors activities.
As an instructor of adults for over 30 years, in addition to these Red Cross topics, I've trained people in computer networking and administration, outdoor ethics, compass navigation, and lightweight backpacking. The time I spend presenting wilderness first aid training is enjoyable and rewarding because of the wide range of topics in the course, the way the course weaves specific skills into a logical process, and the large number of practice opportunities offered.
I was a scoutmaster for 7 years and have been offering this training to help other scout leaders keep their groups safe and to provide aid when others are in need. I now hike at least 1,000 miles each year and have had opportunity to provide first aid to others as well as myself a few times. I look forward to having you in class and helping you prepare for your next adventures.
Paul Kautz